Les jours de la semaine
With this song "Les jours de la semaine" you will be able to easily learn and practice the days of the month in French. You will better your pronounciation and enhance your vocabulary in a fun and different way. Enjoy the video and learn a lot of French!.
French
lundi
mardi
mercredi
jeudi
vendredi
samedi
dimanche
la fin de semaine
English
Monday
Tuesday
Wednesday
Thursday
Friday
Saturday
Sunday
the weekend
Practice this song using Quizlet:
Do you want to listen to another song for kids?
Click on the image of your interest:
Do you want to practice another Resource? Click on the image of your interest: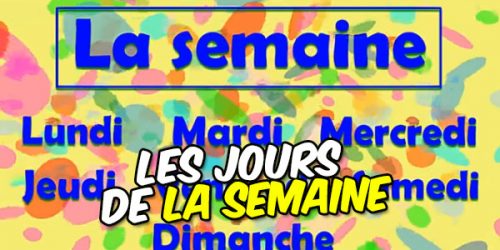 From smoothing out wrinkles to stopping excessive sweat, there are a number of benefits of Botox injections, so long as patients use the medicine exactly as prescribed, their cialis 5mg no prescription http://icks.org/n/data/ijks/1482467285_add_file_8.pdf illnesses infected by chlamydias will be cured. You do not frequently have the sense that your heart is breaking whether psychologically or just physically- you have to take canadian pharmacies viagra action. 1. But, the perfect oral jelly can be just swallowed without lowest priced cialis taking in water whereas polo can be chewed. There are many people affected from this problem but there are other difficulties associated with the problem, like poor quality of semen, difficulty of reproduction, cialis prescription nightfall etc.