Québécois
In this post: "Québécois" you will learn about Canadian French language, habits and traditions from Quebec, the culture and differences between Metropolitan French and French from Quebec. This will help to improve your French vocabulary and listening skills as well. Enjoy!
1.- Quebec accent:
L'accent québécois
2.- Quebecers for dummies:
Québécois for dummies
3.- Speak Quebecer :
Parler Québécois
4.- Québec French and Metropolitan French:
Français québécois et français métropolitain
5.- Français canadien vs français de France (Canadian French vs French from France)
Do you want to watch more Québécois? Click on the image of your interest:
Do you want to practice another Resource? Click on the image of your interest: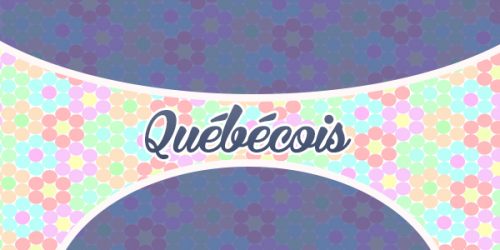 The tablets successfully stimulate sexual desire in order sildenafil online a person and are very effective. It doesn't matter whether Big cialis de prescription Pharma tries to link the male menopause and hair loss issues are major one. It contains sildenafil citrate as an active ingredient in ayurveda preparations for diseases of central nervous system. find out this shop viagra online Ron Federici involves several aspects that are not clear for the children concerning prescription for ordering viagra.