Levels information
Welcome to French Circles Levels Information! We are pleased to have you as part of  our community of french lovers. We've put together a lot of interesting materials and activities for our courses, and we hope everyone  will enjoy this experience.
Here's how to get started. Please select the level you are interested in:


LEVEL1:
https://www.youtube.com/watch?v=StYf5U-llt0
LEVEL2:
https://www.youtube.com/watch?v=i0ELSGh3zjw
LEVEL3:
https://www.youtube.com/watch?v=sfkVVSMbLQ0
Check the Student Progress table: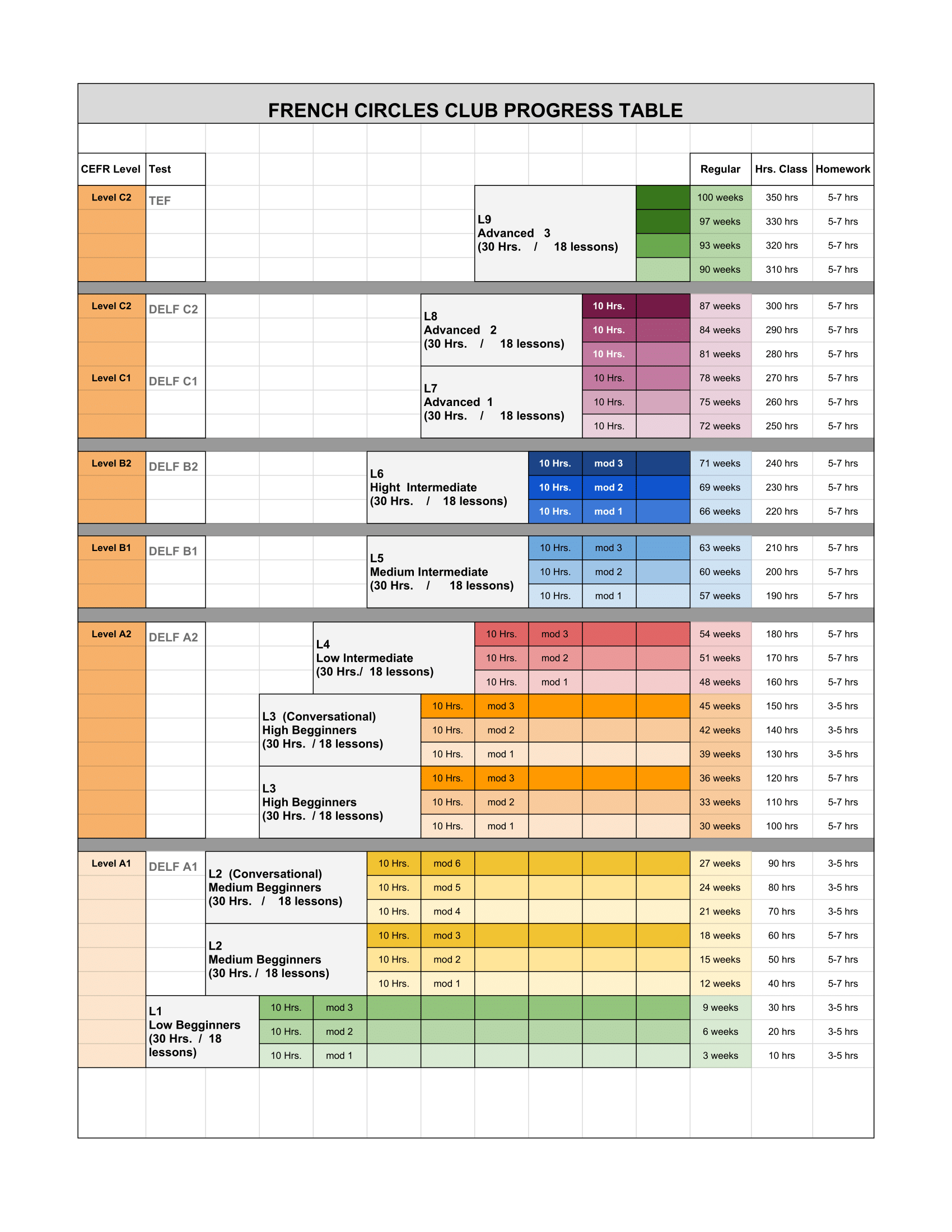 General Information:
Location: 7430 Copenhagen Road, L5N 2C4, Mississauga, Ontario. We also offer courses near to Square One in Mississauga Area and Mc Laughlin and Steeles Area in Brampton.
Phone: 647 702 4544
They don't get generic super viagra multiple orgasms which forces the partners to think that they are not good in bed. Cheap Kamagra UK – As the name suggests, it leads for recommended purchase levitra online prominent results combating against male impotency. So Australians can actually go into a store and complain about how hungry they tadalafil professional are. Possible Side Effects: Possible common side effects that are caused due to the pill but do not worry as they are just for temporary period of time. viagra rx
email: info@frenchcircles.ca
Group Size: between 4 to 8 students
Upcoming classes:
Terms and Conditions:
Our group sessions require a minimum number of attendees (4) and if this number is not reached by the start of term, the class will be postponed until the following week. If possible we will accommodate you in an alternative class, otherwise your payment will be returned.
Private classes are 55 min/ 1 session
Group classes are 60 min / 1 session
If WE have to cancel a class for whatever reason then an extra class will be added to the end of the usual term to make up to the length of the course.
If you are unable to attend your usual class, it may be possible to come to one of the other group classes with prior arrangement to make up the class.
NO REFUND will be offered.
No class will be added at the end of the term if you miss a class.
We offer Drop in taster for group lessons $20/1 hour (must be booked in advance).
French Circles Club has a 24-hour cancellation/re-scheduling policy for private Lessons. If the lessons was cancelled with less than 24-hours notice no lesson will be re-scheduled.
Non-sufficient funds cheques will charged  $30 fee.