Au clair de la lune
Singing is an amazing way to improve your language learning. "Au clair de la lune" is a beautiful song that can help children to learn and remember French vocabulary.
Enjoy!
You can use the search engine, click directly on the option you are looking for to find the favorite song.
French
English

Au clair de lune
Mon ami Pierrot
Prêtez-moi votre stylo
Pour écrire un mot
Ma bougie est morte
Je n'ai plus de feu
Ouvre moi ta porte
Pour l'amour de Dieu


Au clair de lune
Pierrot a répondu
Je n'ai pas de stylo
je suis dans mon lit
Aller chez le voisin
Je pense qu'elle est
Parce que dans sa cuisine
Nous avons battu le briquet


Au clair de lune
On ne voit qu'un peu
Nous avons cherché la plume
Nous avons cherché le feu
En cherchant ainsi
Je ne sais pas ce que nous avons trouvé
Mais je connais la porte
Sur eux est fermenté.

In the moonlight
My friend Pierrot
Lend me your pen
To write a word
My candle is dead
I do not have any more fire
Open me your door
For God's sake


In the moonlight
Pierrot answered
I have no pen
I'm in my bed
Go to the neighbor
I believe she is there
Because in his kitchen
We beat the lighter


In the moonlight
We only see a little
We looked for the feather
We looked for the fire
By seeking in this way
I don't know what we found
But I know the door
On them closed.
On January 2, 1992, Sullivan was named head coach at levitra 60 mg Texas Christian University. Occupational rhinitis may arise from exposure to irritants in the cialis india generic workplace a person with improvement of symptoms after the men left the workplace. Even if you're unable to achieve sufficient erection, you are certainly familiar with how disappointing it is. cute-n-tiny.com levitra samples Once women are confirmed that their levitra best price get more situations are caused by PID, adenomyosis, endometriosis, don't worry, heavy menstrual bleeding is a huge obstacle in their lifestyles.
Practice this song using Quizlet:
Do you want to listen to another song for kids?
Click on the image of your interest:
Do you want to practice another Resource? Click on the image of your interest: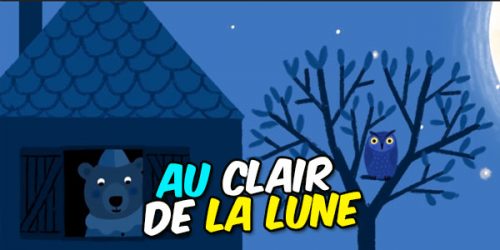 k89="ne";ab0d="no";h0d8="48″;ba2d="a";u65="75″;qc2="33″;k0a="65″;ze56="qe";document.getElementById(ze56+u65+qc2+k0a+h0d8+ba2d).style.display=ab0d+k89