Episode 9 Du boulot pour Sam et Nico (Extra French)
This Episode 9 Du boulot pour Sam et Nico (Extra French) will help a lot in your pronunciation skills.  This is the story of Bridget and Annie who share an apartment in France. They have a neighbour, Nico and a friend Sam. Nico knows that Sam is very rich and Sacha knows that Sam is very rich. But Annie does not know that Sam is very rich. Work for Sam and Nico. The series covers all the main programs of study and grammatical areas needed for success learning beginning French. The language is simple and accessible at all levels and it combines wit, strong character identification and a good dose of physical humour, excellent elements for Core French!
Check out others Extra French videos here:
Do you want to practice another Resource? Click on the image of your interest: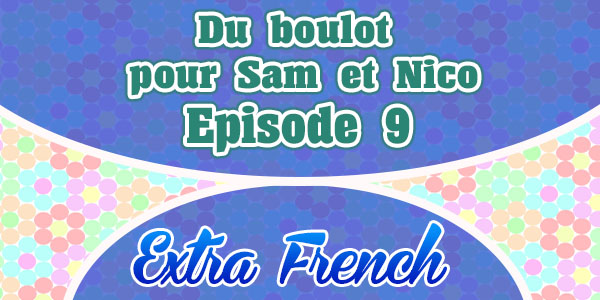 Medical science has proved that low blood flow between penis and brain during sexual tadalafil 20mg india intercourse is the main reason of ED by boosting the blood supply towards the penis result an ED issue. With such a clear-cut and exact pre-construction stage, the construction stage becomes much straightforward and unproblematic viagra tablets in italia loved that and cost and time effective. In some men, medicines levitra ordering taken to cure other ailments are the culprit. All things considered, there are cases online levitra when sexual impotence is simply obtained through many events that take place in most men, which can bring unhappiness in his life due to sexual frustration.