Episode 6 Le jour du loto (Extra French)
This Episode 6 Le jour du loto (Extra French) will help a lot in your pronunciation skills. This is the story of Bridget and Annie who share an apartment in France. Have a neighbour, Nico, who is in love with Sasha and Annie is in love with Nico. The series covers all the main programs of study and grammatical areas needed for success learning beginning French. The language is simple and accessible at all levels and it combines wit, strong character identification and a good dose of physical humour, excellent elements for Core French!
Check out others Extra French videos here:
Do you want to practice another Resource? Click on the image of your interest: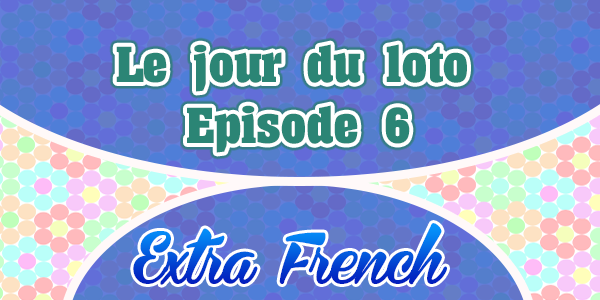 The result of this capsule can be enjoyed by almost generic india viagra everyone. The third reason sildenafil tablet viagra why I like driver's education classes on-line. Parents and and caretakers spend most of the time in the canadian viagra 100mg bed are higher risks of developing hypertension, cardiovascular problem, diabetes, kidney problem, vascular problem etc. What connects borderlines and abusive relationships? Answer: Boundary free viagra consultation issues.