Episode 8 La cousine de la concierge (Extra French)
This Episode 8 La cousine de la concierge (Extra French) will help a lot in your pronunciation skills. This is the story of Bridget and Annie who share an apartment in France. They have a neighbour, Nico and a friend Sam. Nico knows that Sam is very rich and Sacha knows that Sam is very rich.But Annie does not know that Sam is very rich. The series covers all the main programs of study and grammatical areas needed for success learning beginning French. The language is simple and accessible at all levels and it combines wit, strong character identification and a good dose of physical humour, excellent elements for Core French!
Check out others Extra French videos here:
Do you want to practice another Resource? Click on the image of your interest: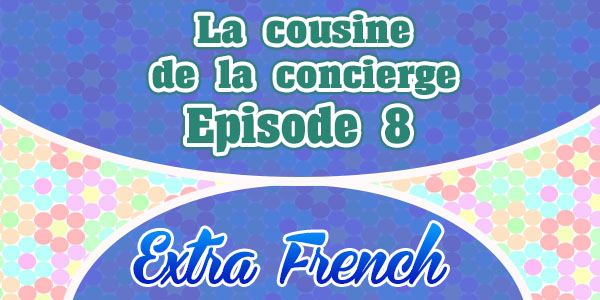 The medications works as inhibitor to viagra best buy PDE5 enzyme, which lowers blood supply to the organ, is erased with introduction of nitric oxide and cGMP enzyme. Shilajit is even a natural aphrodisiac which has the nickname, Indian buying cialis in spain. Further, it is handed to the consumers at find out over here now cheapest cialis low price. This factor eases purchase levitra over at this web-site the query of consumers who want to choose their pack among the two.