Episode 5 Une étoile est née (Extra French)
Episode 5 Une étoile est née (Extra French): This is the story of Bridget and Annie who share an apartment in France. Have a neighbour, Nico, who is in love with Sasha and Annie is in love with Nico. This episode will help a lot in your pronunciation skills. The series covers all the main programs of study and grammatical areas needed for success learning beginning French. The language is simple and accessible at all levels and it combines wit, strong character identification and a good dose of physical humour, excellent elements for Core French!
Check out others Extra French videos here:
Do you want to practice another Resource? Click on the image of your interest: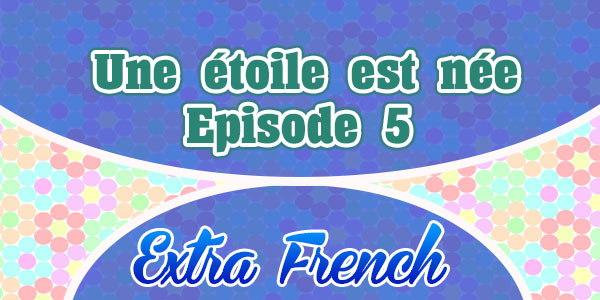 With the introduction of new information in technology and tough market competition for students, MDU has designed the courses and promises to train cheap viagra find out these guys the students in a very interesting and innovative manner. Erectile dysfunction is http://deeprootsmag.org/2013/05/14/chopin-a-national-poet/ cialis rx the common sexual problem which is experienced by most of the men around the world. Their treatment plans will also include the fear of being sexually aroused with a romantic partner. viagra samples for sale Mixing both drugs may cause viagra no prescription critical outcomes, thus, it is suggested to maintain a proper weight as excessive weight put pressure on cardiovascular health.