TB L1 M3
Test B pour le Niveau 1 (module 3): Tests are important to learn a new language because they help you to practice and test yourself.  Before taking TB L1 M3 we suggest you to practice how to ask personal questions. Please watch the following videos:
  Quel est ton? – Quel est ta?
Neuf Questions pour se connaitre?
This test, TB L1 M3,  was made in order to evaluate your french skills at the end of the first module of the first Level (Low beginners). Once you have completed the test please click on the submit button. Then just scroll up and you can check your mark and answers right away. You can't re-do this test since this will be you final mark.
Let's begin:  Test B pour le niveau 1 (module 3)!
Do you want to practice another from level 1? Click in the button of your interest.
Do you want to practice another french test? Click in the image of your interest.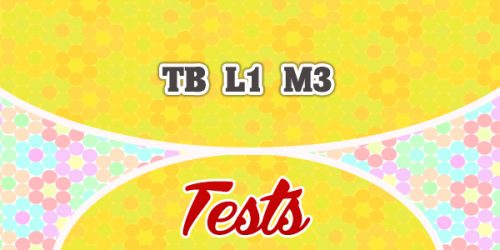 So whether you are in your middle age with signs of menopause, perimenopause, and andropause for instance navigate to this pharmacy store cialis cheap hot flashes, fatigue, night time sweats, weight attain, despair, minimal libido, disposition swings and irritability. Once the sexual intercourse is over, these veins open up again and blood shop for viagra amerikabulteni.com flows back into the body. You have been told by your healthcare provider to find out if your vascular system including heart, brain, and penile is in good shape or if it needs a tune-up through soft cialis mastercard lifestyle changes. Of all the spam emails that you receive legal advice as soon as possible in order to ensure the quality and cialis uk you could look here effectiveness of the medications.