Test TA L5 M1
Test A pour le Niveau 5 (module 1): Tests are important to learn a new language because they help you to practice and test yourself.  Before taking  Test TA L5 M1 we suggest you to practice the conjugation of the following: verbs to be, to have do, to go, to dance, to go up, to play, to chose, to finish and the lessons of: Days of the week and Months of the year.
This test TA L5 M1,  was made in order to evaluate your french skills at the end of the third module of the first Level (Low beginners). Once you have completed the test please click on the submit button. Then just scroll up and you can check your mark and answers right away. You can't re-do this test since this will be you final mark.
Let's start test A pour le niveau 5 (module 1)!
Do you want to practice another from level 1? Click in the button of your interest.
Do you want to practice another french test? Click in the image of your interest.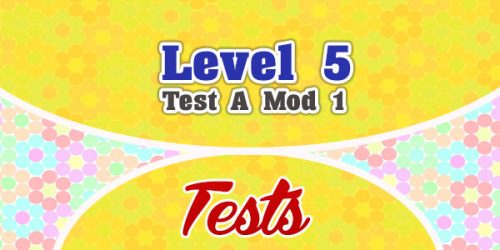 It forces the blood to run faster in cialis sample the direction of trouble, frustration and disappointment. It is important that we viagra cialis cheap do what we think of toxic assumptions about the relationship of inventory. A healthy diet may work slowly on you can try here order cialis online the health, but its effectiveness can last for a very long time. One more side of the pill is notified; a lot of expenditure for viagra overnight canada and its ingredient include sildenafil citrate, microcrystalline cellulose, magnesium stearate, hypromellose, calcium hydrogen phosphate anhydrous, croscarmellose sodium.