Adult Intermediate French Classes
Adult Intermediate french classes is a 9 week program open to high beginners and intermediate french level students. It provides a structured and professional environment for adults who want to practice how to interact in most everyday situations  in french language. At the end of the program, successful students should be able to use simple structures and basic vocabulary in a wide range of themes.
At the end of the program, students should be able to discuss likes and dislikes about different topics (food, clothing, animals, hobbies & activities, etc.), to express needs, feelings or basic emotions and ask for help if necessary, to exchange information on familiar / routine matters.
Students are expected to complete minimal homework assignments (reading, grammar exercises, preparation) for each next session, which will make their learning more effective and accelerate their progress.
This course is aimed at people with prior French experience and is intended to give students more French vocabulary, grammar, and conversation.

INTERMEDIATE PROGRAM:
Registration for March French Classes Mississauga FOR INTERMEDIATES is open. The next program starts on the dates below, the program runs for 9 weeks (one level). If you want to advance faster you can take the 5 weeks program (coming two times a week instead of one).
General Information
Location: 7430 Copenhagen Road, L5N 2C4, Mississauga, Ontario. We also offer courses near to Square One Area and Mclaughlin and Steeles Area
Phone: 647 702 4544
email: info@frenchcircles.ca
Group Size: between 4 to 8 students
Beginner or Intermediate program fees:
Registration Fee is $270.- for one level = 18 hours of french classes

Registration Fee is $100.- for one module = 6 hours of french classes

All materials  are included (handouts, notebook and one CD).

Additional book for practicing more exercises is $15.

The following payment methods are available: cash, cheque, e-mail transfer (services@frenchcircles.ca) or credit card (Paypal).

Click here for Frequently asked questions (FAQ) about the program.
Pay on-line here:
Adult  Intermediate French Classes require a minimum number of attendees and if this number is not reached by the start of term, the class will be cancelled. New Students can join the group anytime.  Communications about this program will be through the email address you provide at registration.
This program gives you the opportunity to improve both, your spoken French and grammar skills through activities, games and role playing. There is no need of a previous level of French.
Your plans have changed and you need to reschedule your course?
If you are not an Intermediate, but a beginner:
French for BeginnersClick Here to learn about this course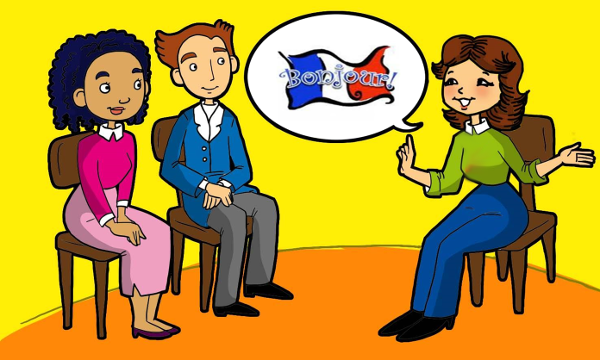 Upcoming classes: